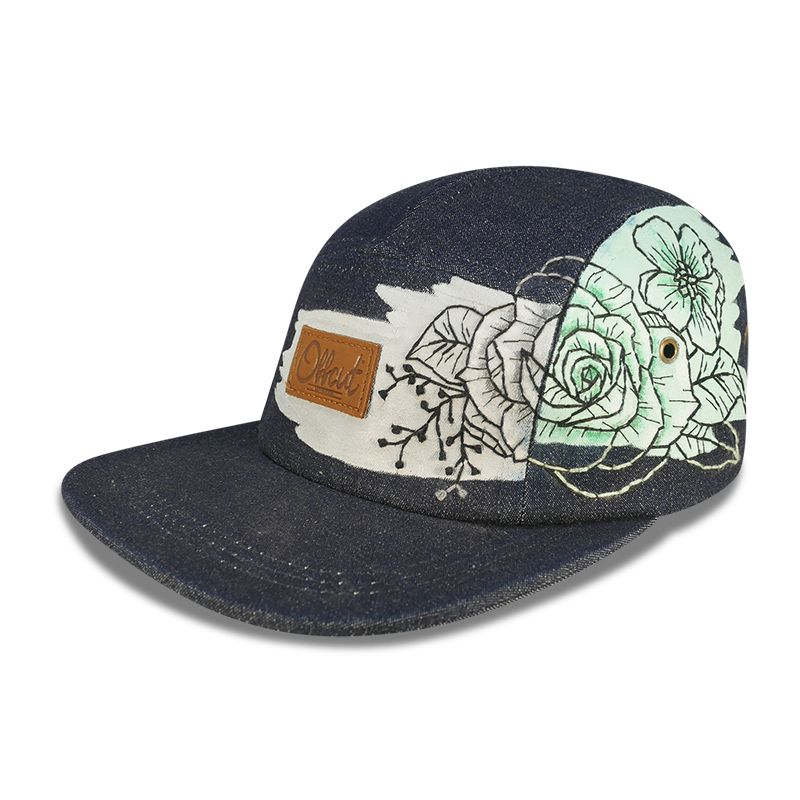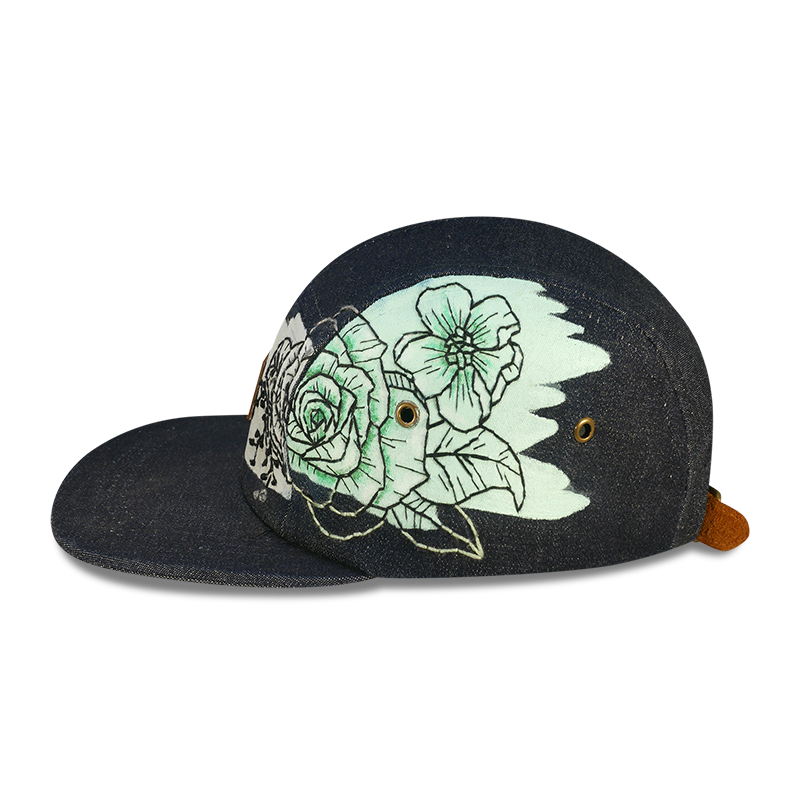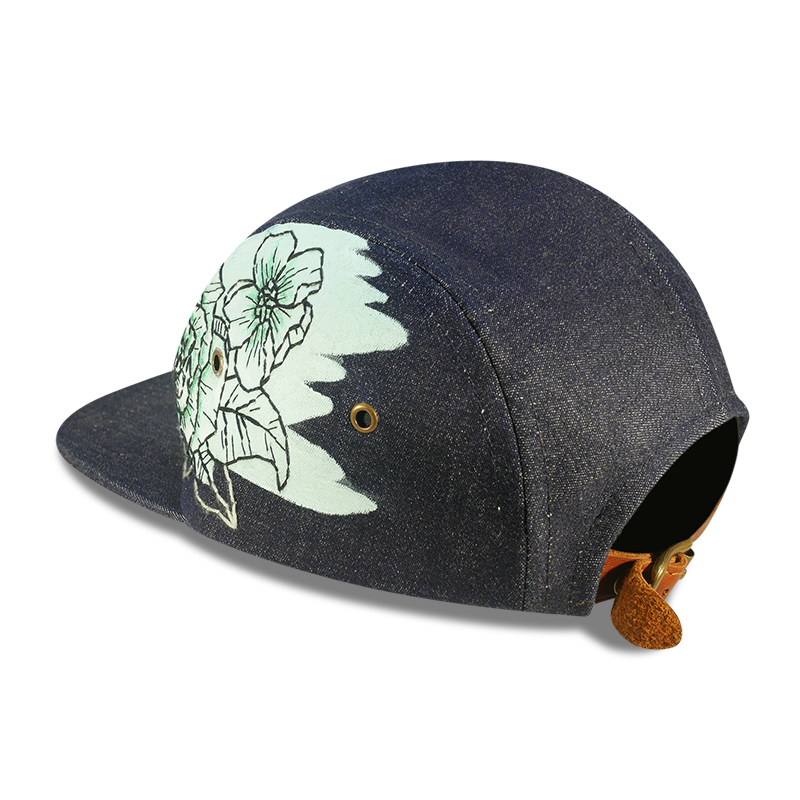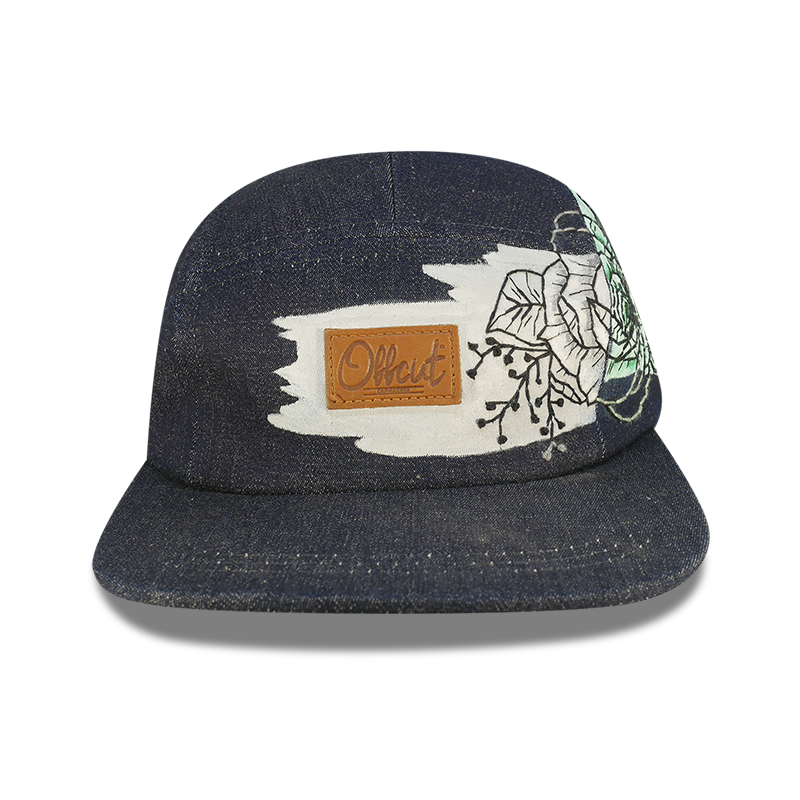 SUPER RARE - Beautifully Frank 5 panel #2
We've teamed up with fellow sustainably focussed Kiwi brand @Beautifullyfrank, creating gorgeous one of a kind artwork on up-cycled 2nd hand denim jackets, with paint and hand stitched embroidery detail.⁠ Presenting the Offcut x Beautifully Frank 5panel.

Fabric info: Remnant Denim, Hand painted and and hand stitched by Beautifully Frank, this hat has a combination of white + green hand painted flowers and also hand stitched petal detail. 
Original Offcut 5 panel style
Fits head circumference 55cm-61cm.
SUPER RARE: This hat is #1 of #1 and will never be remade.

Trees planted with every product sold.
Made in New Zealand from garment industry fabric remnants + offcuts.
Buying for a friend? Get a gift card instead. 
Free shipping worldwide for orders over $90.